Blogs / Features
Highland cheerleader had more to cheer about Wednesday
Oct 10, 2012
Shock and awe in the best possible sense at Highland High shortly before dusk on Wednesday.
Highland cheerleader Savannah Haas was prepared for her weekly routine of rooting for Highland's junior varsity football team. But Savannah had more to cheer about than she could have imagined as she gazed out at Highland's color guard on the field a few minutes before game time.
Savannah did a double-take when she fixed her eyes on that unit and saw her father, Chief Warrant Officer 2 Charles Haas, emerge from behind her school's color guard.
Savannah was unaware her father, who served as part of the 335th Signal Command unit, had arrived home the day before from a year-long stint in Afghanistan. It was meant to be a surprise. And you could truly say mission accomplished when father and daughter commenced hugging near the midfield stripe when Savannah realized it was true and not a dream.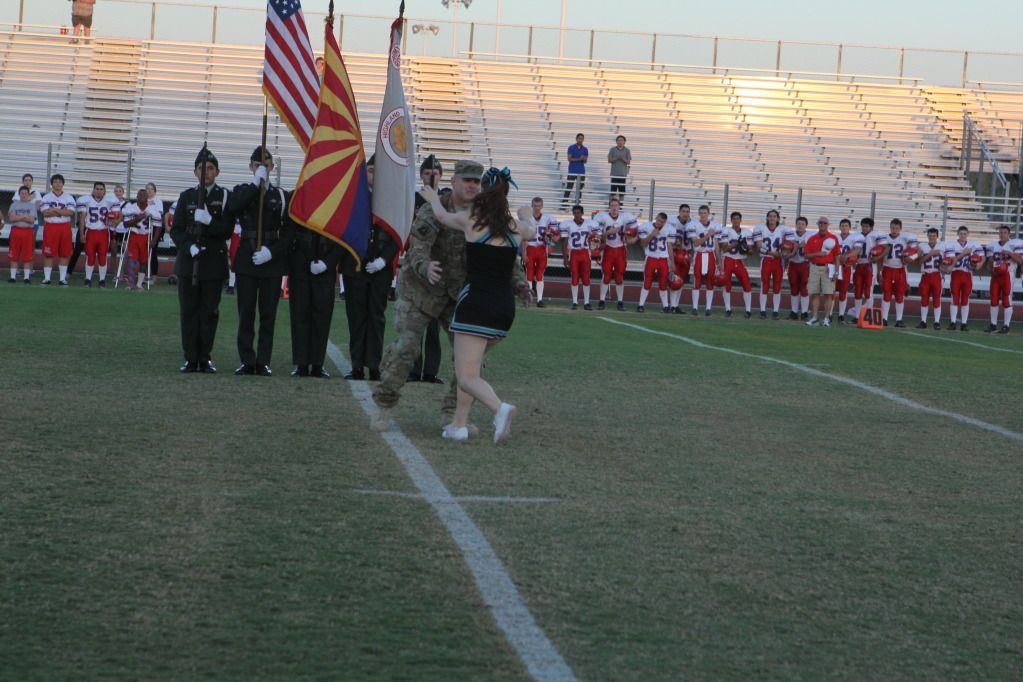 Chief Warrant Officer 2 Charles Haas surprises daughter and Highland cheerleader Savannah with his return from Afghanistan prior to Wednesday's junior varsity football game between Mesa Mountain View and Highland. -- Photo courtesy of Doug Nelson
Comments